The hero of my book The Bargain has five brothers. And he's the son of a duke. The story was praised by The Romance Reader for "great wit [and] funny family relations."
Why, I suddenly wondered, didn't each of those brothers have a love story all his own? They certainly deserved them. Nathaniel, Viscount Hightower, the responsible eldest. Sebastian, the dashing cavalry major. Randolph, the ambitious churchman. Robert, the suave town beau. James, the naval officer, back from sailing the South Seas. Such different men; such intriguing possibilities. And so a new Regency series was born – The Duke's Sons.
I hope you enjoyed the first two volumes, Heir to the Duke and What the Duke Doesn't Know. The third installment Lord Sebastian's Secret is just out. Number four Nothing Like a Duke will be along in May, and the final volume The Duke Knows Best in December.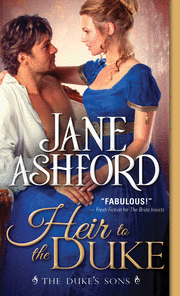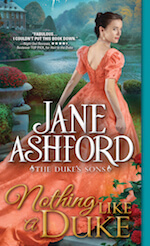 Save
Save