My new series The Way to Lord's Heart began last summer with Brave New Earl. It continues in March with A Lord Apart, and then in August 2019 with How to Cross a Marquess.
And a refurbished version of my very first novel Gwendeline is out, now titled Earl to the Rescue. Booklist calls it "an irresistibly sweet literary confection perfect for readers who miss those marvelous traditional Regencies by the likes of Marion Chesney and Barbara Metzger."
I hope you enjoyed the The Duke's Sons series — Heir to the Duke, What the Duke Doesn't Know, Lord Sebastian's Secret, Nothing Like a Duke, and The Duke Knows Best .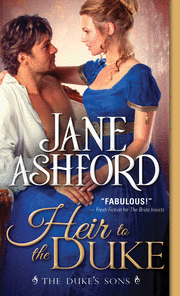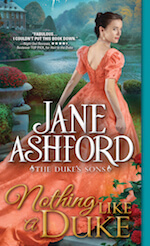 Save
Save